The truck is in like new condition! It is a 1995 F350 XLT Crew Cab Diesel Dually with all the options. It has an automatic transmission with overdrive. Gets 18-19 MPG unloaded on highway. It has 130,000 miles, 20K Reese dual pivot hitch, drawtite brake controller, lighted full length running boards, rear mud flaps with diamond plate weights, diamond plate tool box, $2000.00 professionally installed stereo system that is XM radio ready, key matched locking fuel caps, 40/20/40 front seat with air inflation lumbar support and fully reclining seat backs and a full size bench seat in back. EVERYTHING works and is in like new condition. New paint (pearl white) and new windshield due to hail damage (looks brand new and no leaks), new water pump, new cam position sensor, 1 year old batteries, K&N air filter, new alternator, new air conditioning compressor clutch. Had transmission and torque converter flushed this summer.....no evidence of any problems. Changed rear end oil....no evidence of problems. New front brakes 1 year ago, back brakes are still 50%. Oil gets changed every 3,000 to 3,500 miles (have records to prove it). I use Delo 400 15W-40 oil and Motorcraft oil filter. Fuel filter gets changed every 15,000 miles (records to prove it). Does not use oil. 6 new Firestone Steeltex radials with less than 15,000 miles that get rotated every 5,000 miles. They look new! Simulators on the wheels. "Dash Matt" on the dash. Lighted Sunvisor Mirrors. Power windows and door locks, vent visors over all 4 door windows. Also has new radius arm bushings and cam locks. This truck has been babied and has a whole lot of life left in it. Was used to tow our Travel Supreme 5 times....longest trip was 200 miles one way and that was only one time, with the other four trips being 17 miles one way. Truck has not been hurt and will serve someone very well. You won't find one in this good of shape ANYWHERE! Check similar truck prices on http//www.trucktraderonline.com and you'll see them listed for much higher than my price! This truck is ready to hook up to your trailer and tow without having to do anything at all! Asking $10,000 FIRM. No hurry to sell so take your time and think about it!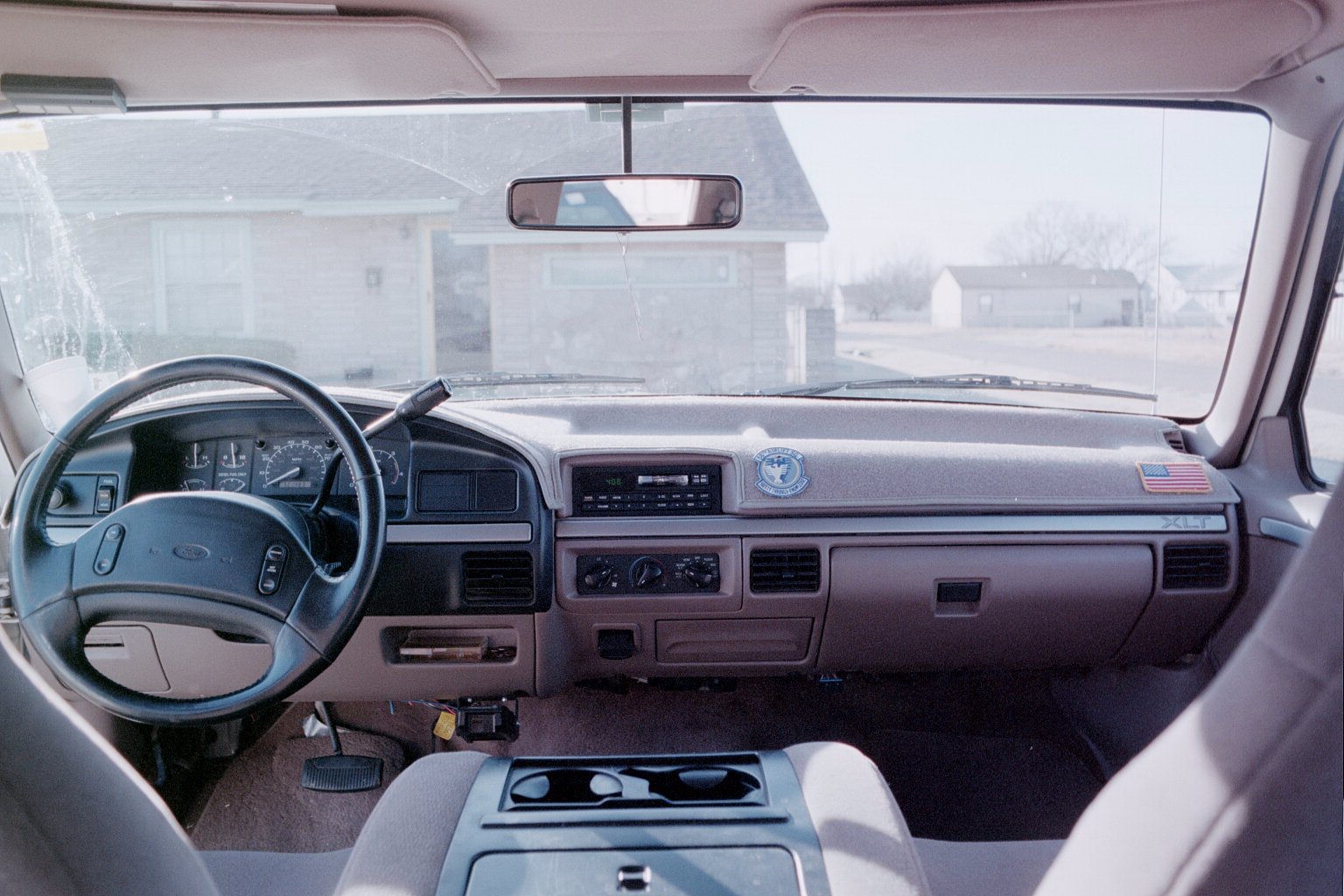 The Inside, non-smoker so no burns or smells!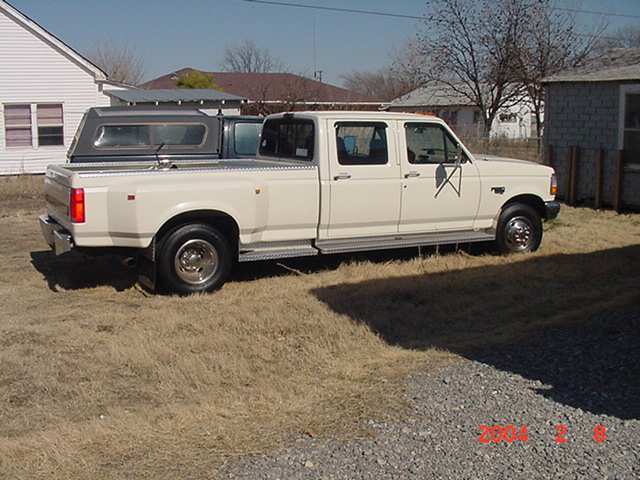 New Pearl White Paint and DeeZee diamond plate lighted running boareds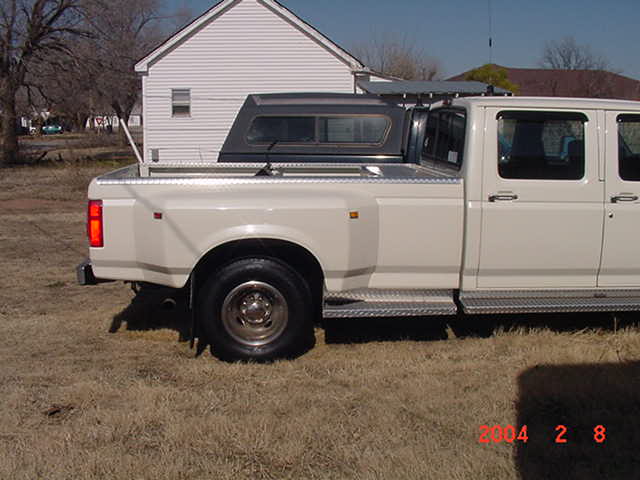 Diamond Plate Bedcaps, shiny new paint!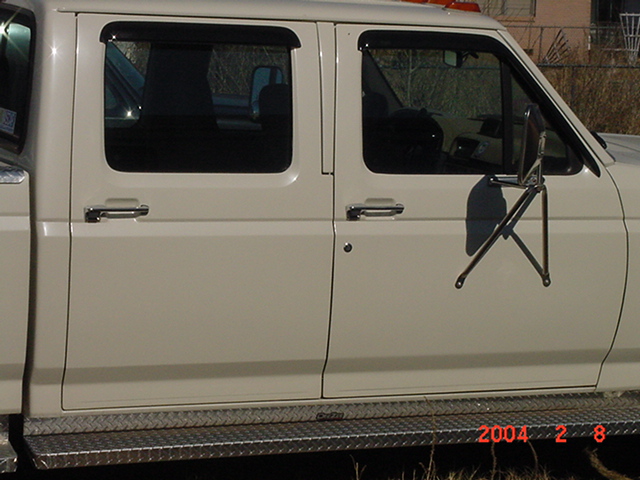 Vent Visor Vent Shades over all four windows.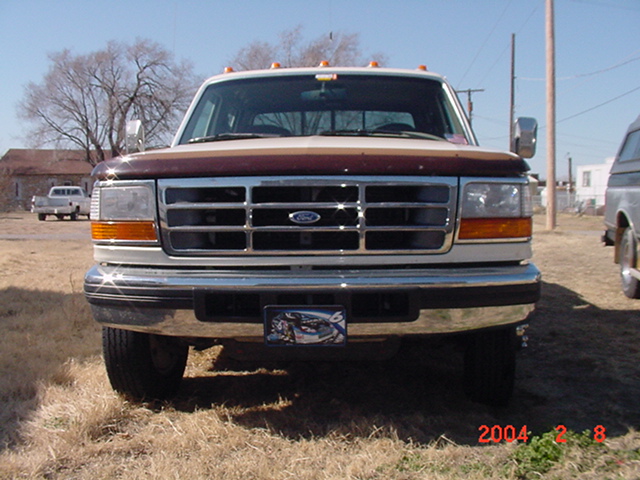 View from the front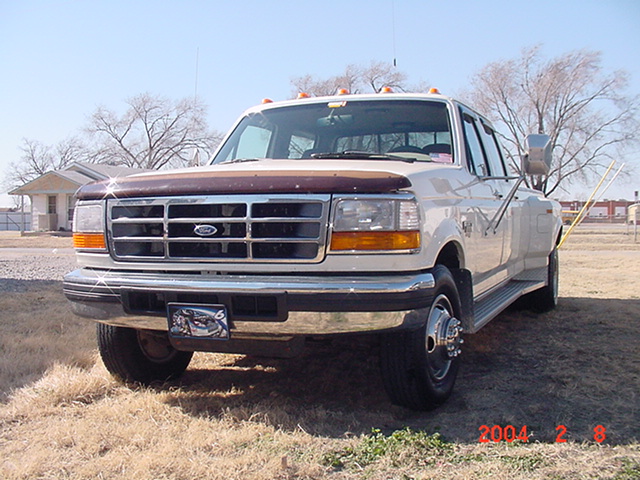 Front Left, nice and straight....never abused!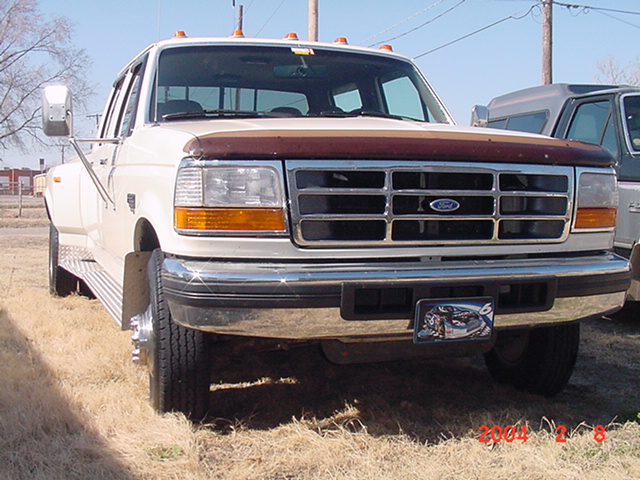 Front Right Side, nice and straight......never abused!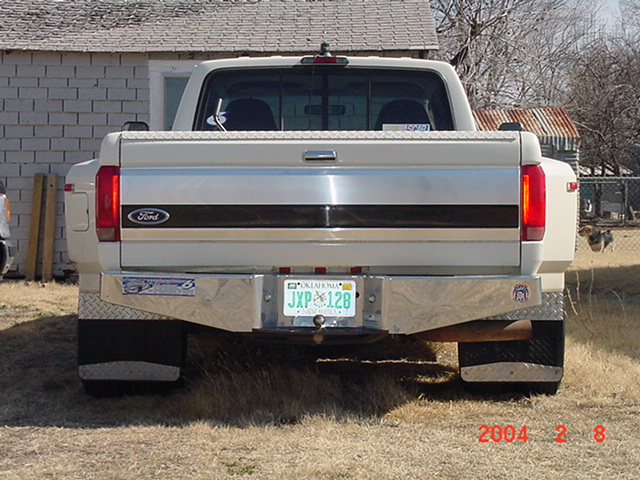 From the rear......diamond plate enhanced full mud flaps!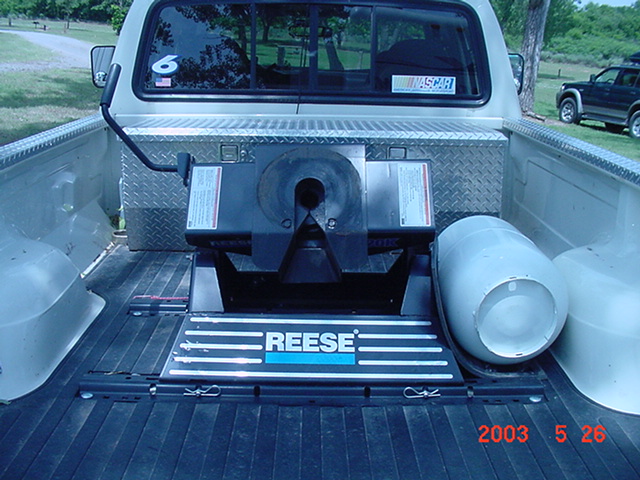 The bed complete with diamond plate tool box and heavy rubber mat and sliding rear window!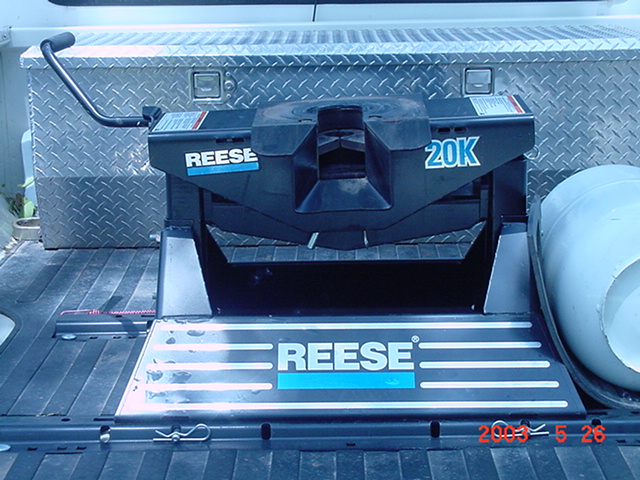 Reese 20K dual pivot removable 5ver hitch!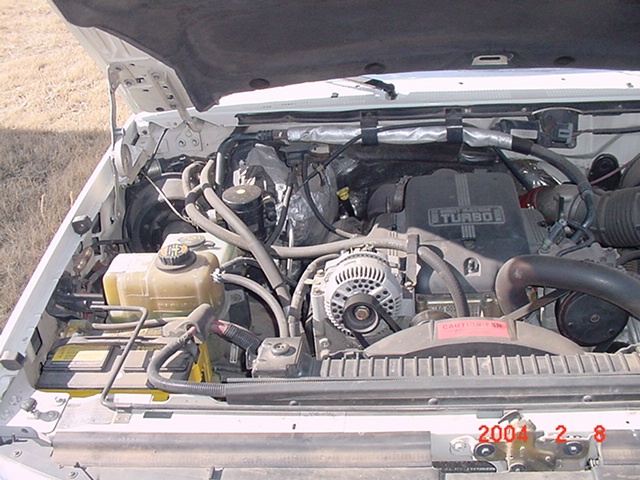 You can see the new alternator...shiny silver part on top!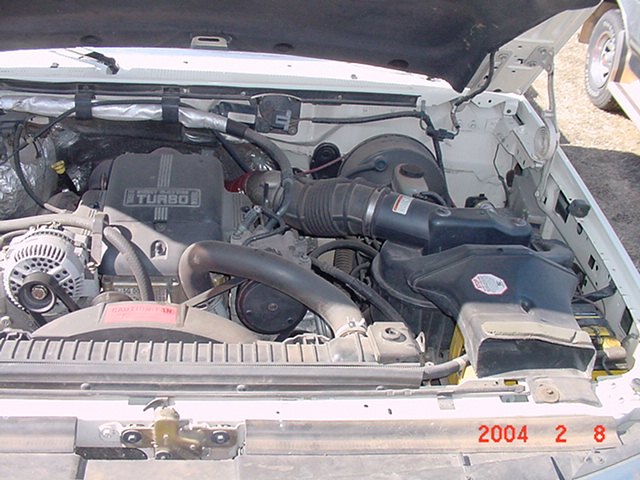 The other half of the engine, you can see the new Air Conditioning compressor clutch!
The only blemish on the truck :-(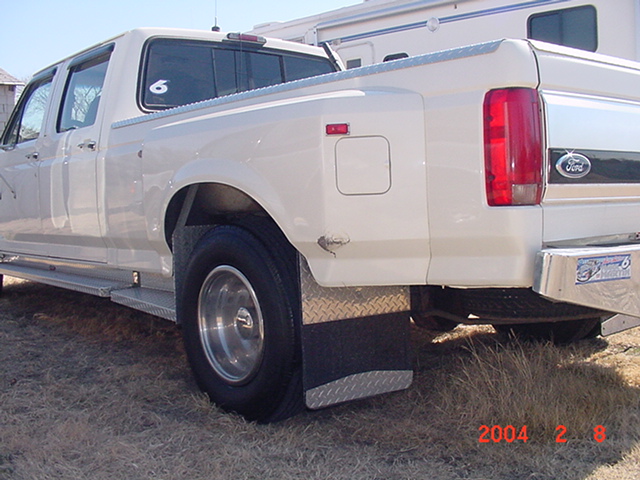 Easily repairable and inexpensive, just not worth it to me!